"It's a worn-out Twitter saying, but bitcoin really does fix this,"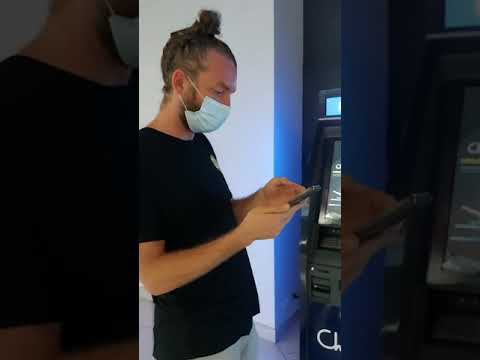 Mielenkiintoinen kokeilu. Dollareita saa nostettua ilman bitcoin appia, kameralla varustettu puhelin riittää, jos esim ulkomailla työskentelevä sukulainen haluaa lähettää rahaa kotiin

Instituutiot tulevat nyt lumivyöryn lailla kryptoihin. Fidelity pistää painetta SECin suuntaan. Ei ihan pieni peluri kuten otsikosta jo näkee

Tässä vielä videona samaisen Benjaminin analyysi. Golden gross näyttäisi olleen suht hyvä indikaattori härkäiseen menoon. Toki välillä on kestänyt hetken ennen kuin nousu on alkanut mutta yksi indikaattori että uusia huippuja lähdettäisiin hakemaan: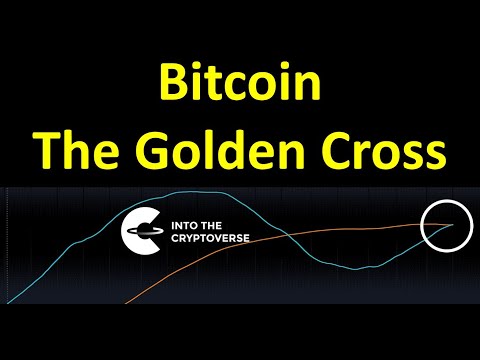 Palasin ajatuksissani näihin toukokuisiin posteihin.
Btc:n marketcapissa ei loppujen lopuksi näkynyt radikaalia muutosta räväkän alun jälkeen. Valuttu taas tuota 40% rajaa kolkuttelemaan.
Eli kyllä tämän vielä samaksi härkäkaudeksi laskee mutta melko hermostunutta tämä 50k BTC/40% marketcap kolkuttelu on omasta mielestä.
Onko @DayTraderXL ajatuksia nykytilanteesta?
Twitter will now allow users to tip their favorite creators on the social network using bitcoin.
The company announced on Thursday that its Tips feature will now roll out globally to all Apple iOS users this week and will become available for Android users in the coming weeks.
WASH­ING­TON—The Biden ad­min­is­tra­tion is tak­ing aim at so-called sta­ble­coins as it be­gins to lay the ground for stricter reg­u­la­tion of cryp­tocur-ren­cies that could shape the fu­ture of digi­tal money.
Sta­ble­coins are a form of digi­tal cur­rency is­sued by com­pa­nies such as Tether Ltd. and Cir­cle In­ter­net Fi­nan­cial Inc. and de-signed to com­bine the sta­bil­ity of na­tional cur­ren­cies like the dol­lar with the abil­ity to trade quickly on­line like bit­coin.
Be­cause sta­ble­coins are backed by safe as­sets such as Trea­surys, they should main­tain a tight link to the dol­lar and eas­ily be re­deemed for dol­lars, the is­suers say. This con­trasts with cryp­tocur­ren­cies like bit­coin that aren't backed by as­sets and can fluc­tu-ate wildly in value.
But cur­rent and for­mer reg­u­la­tors worry that sta­ble­coins could be vul­ner­a­ble to the equiv­a-lent of a bank run if large num­bers of in­vestors sud­denly rush to re­deem them, forc­ing spon­sors to sell the as­sets at fire-sale prices and po­ten­tially putting stress on the fi­nan­cial sys­tem. That is what hap­pened to some money-mar­ket mu­tual funds—long treated by in­vestors as safe as cash in the bank—dur­ing the 2008 fi­nan­cial cri­sis. The gov­ern­ment moved then to prop up money funds, and again in March 2020, as part of a broader ef­fort to sta­bi­lize mar­kets roiled by the coro­n­avirus epi-demic.
Sta­ble­coins, which are based on the same blockchain tech­nol­ogy as as­sets like bit­coin, are a rel­a­tively small but fast-grow­ing cor­ner of the $2 tril­lion crypto world. The value of the three largest—Tether, Cir­cle's USD Coin and Bi­nance USD—has swelled to about $110 bil­lion from about $11 bil­lion a year ago.
Next, the Pres­i­dent's Work­ing Group on Fi­nan-cial Mar­kets is ex­pected to make rec­om­men­da-tions for a frame­work to reg­u­late sta­ble­coins. The group in­cludes Mr. Gensler, Trea­sury Sec­re-tary Janet Yellen and Fed Chair­man Jerome Pow­ell.
Tuntuu että usein uutisoidaan pankeista vaan BTC täystyrmäyksistä mutta tämä Deutsche Bankin kommentti on mukavaa luettavaa.
Vähän omaa sivistystä lisää minkä kokoinen pankki tuo onkaan:
Deutsche Bank on monikansallinen pankki, joka työllistää yli 67 500 työntekijää. Sen pääkonttori sijaitsee Frankfurt am Mainissa Saksassa. Deutsche Bank on maailman suurin investointipankki. Taseensa perusteella pankki luokiteltiin vuonna 2015 maailman 11. suurimmaksi julkisesti noteeratuksi pankiksi.
Tosin yhden analyytikon kommentti ei paljoa paina, mutta alku se on sekin noin isolla toimijalla.
Deutsche Bankilla on hyvä track record erinomaisiin arvoa lisääviin instrumentteihin sijoittamisessa.