Klikkaa sitä lainauksen otsikkoa joka on sinisellä värillä
Odotuksia on varmaan ollut leivottuna kurssissa, mutta alkaisiko jo olemaan ns. oikealla tasolla kohta.
Jos on laittanut kättä taskuun laskussa niin kohta alkaa olemaan tasku kulunut

Vaatii pokkaa ostaa koko ajan laskevaan kurssiin, tämän kohdalla olen tehnyt sen vain kerran, ehkä kohta toisen, jotta saisi keskihintaa alas. Ainoa mikä estää tällä hetkellä on alan kilpailu ja sen tulevaisuuden toimijoiden määrä kun markkina kasvaa huimaa vauhtia eli kuka voittaa.
Zaptec AS – Completion of transaction to acquire NovaVolt AG and resolution to increase the share capital
Reference is made to the stock exchange announcement on 25 June 2021, regarding Zaptec AS' (the "Company") acquisition of all the shares in NovaVolt AG, through its wholly-owned subsidiary Zaptec Charger AS (the "Transaction"). The Transaction was completed today, 12 July 2021.
Novavolt AG is Zaptec's exclusive distributor in Switzerland and has 9 employees. The company generates robust profits from growing revenue and expects a turnover of MNOK 80 in 2021, which is an organic growth rate of about 100% from the previous year. The acquisition ensures Zaptec control over a larger part of the value chain for the sale of charging systems in a strongly growing electric car market in Switzerland. Approximately 1% of the car fleet is electrified and 17% of new car sales is electric cars as of May 2021. About 60% of homes in Switzerland are rental apartments, representing a large market for the cutting-edge technology in our Zaptec Pro charging system.
In connection with the completion, the board of directors of the Company resolved to increase the share capital of the Company by NOK 4,375 through the issuance of 700,000 new shares, as partial consideration for the shares in NovaVolt AG.'
The new shares are issued pursuant to the authorisation provided to the board of directors at the annual general meeting in 2021. The shares are issued at a price of NOK 40 per share.
Following the share capital increase, the Company will have a share capital of NOK 475,060.4875 divided into 76,009,678 shares, each with a nominal value of NOK 0.00625.
"Closing of this transaction will combine two companies with a strong market position in the EV charging market. The EV market is growing fast in Switzerland and with a stronger team of professionals in the combined company we will increase our profitable sales growth and offer exciting careers for our management and employees", says Anders Thingbø, CEO of Zaptec.
Kyllä kurssi tykkäsi, ja syystäkin, lisätään vielä VIIMEIN! Sveitsin markkinoille (toki julkaistiin tämä jo aiemmin) laajeneminen, eli Euroopan valloitus etenee. Nuo mainitut kasvuluvut vain vahvistavat yhtiön oikeaa suuntaa!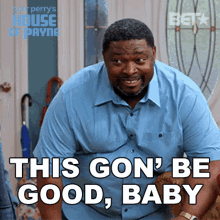 Niin mitä nyt missasin? Tuo uutinen on julkaistu jo 12.7 eli reilusti yli viikko sitten ja nyt muka aiheuttaa ostopainetta?
Zaptec teknisestä näkökulmasta:
Tänään taas otettiin kosketusta tuohon melko vahvaksikin tukitasoksi muodostuneeseen alueeseen, joten seurataan lähdetäänkö tästä ylöspäin!